Judith Corbett will be re opening her diary for new patients.
Please call for an appointment – 07875 294068.
Toenail Reconstruction
Depending on the current COVID tier level this service may not be available.
What is LCN Wilde-Pedique toenail reconstruction?
LCN Wilde-Pedique is a system of nail reconstruction where individual nails are moulded to create a personalised fit and colour match for each patient. The nails are made from an extremely strong, elastic gel which sets when exposed to UV-A light. It has been developed specifically for correcting and restoring missing or damaged toe nails.
The acrylester gel resin has the ability to bond to any surface and is very effective on many types of damage as it can conceal ridges, deformities and hide discolouration from fungal nail conditions. The Wilde-Pedique prosthetic nail system can also be used where the nail has been surgically removed.
The Wilde-Pedique gel will essentially look and cut just as a regular toe nail. The results can be very long lasting, but may need refilling every 6-8 weeks until the natural nail has fully re-grown. It is essential some portion or spur of the natural nail remains for the reconstructed nail to last.
The treatment is suitable for both men and woman as there is a choice of a natural matt or a glossy French Polish finish. The gel is also available in a variety of colours to match in with most natural nail shades and if desired your other nails can be given an overlay to create a matching cosmetic finish.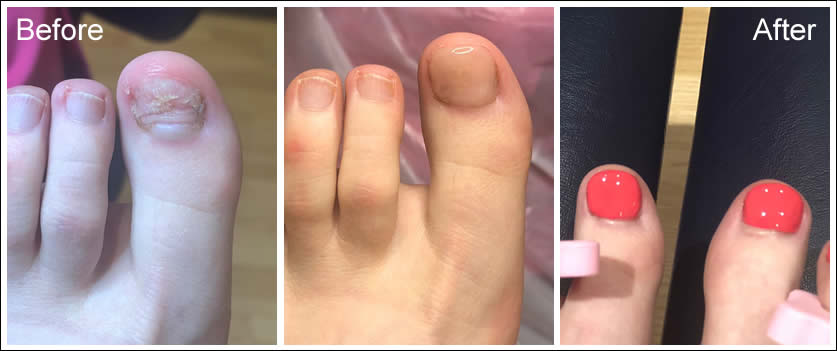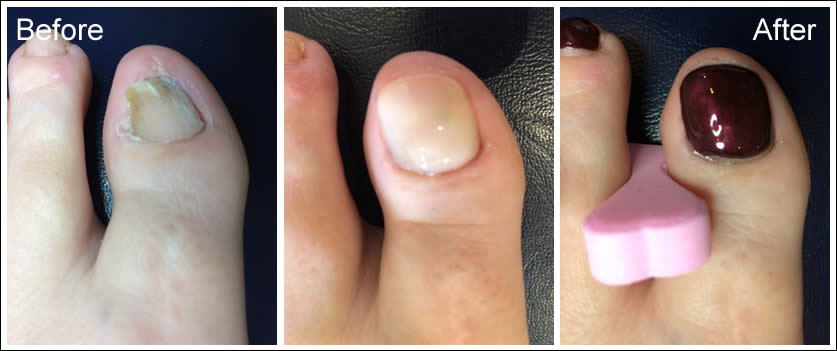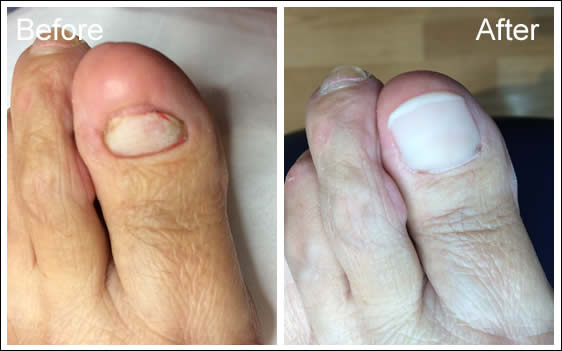 "Judith did a fantastic job reconstructing both my big toe nails. She was extremely informative and thorough; clearly someone who is passionate about their work. I am very happy with how my new toe nails look and will definitely be showing them off this summer! Thanks again, I will be back!"
"I had my reconstruction done by you last year and it was the best one I have ever had, the nail held really well and everyone was surprised that it looked so good"
LCN Wilde-Pedique Silver Plus:
This unique new gel formulation has anti-fungal properties and has been specifically developed for use on toe nails. The active ingredient of Micro Silver gives additional protective qualities and the anti-mycotic agent Piroctone Olamine helps protect against fungal infection.

The LCN Wilde-Pedique system can be used on:
Fungal Nails

– This treatment can be used in conjunction with an oral anti-fungal treatment. Although Wilde-Pedique is not a cure in itself, it should help in limiting the spread of the fungal infection.

Nails damaged by trauma or removed surgically

– Wilde-Pedique can be used to replace nails which have been lost due to a traumatic injury or surgically removed. The reconstructed nail encourages the new nail to grow into the correct position, minimising the risk of an ingrown toe nail.

Cracked/split nails

– Wilde-Pedique can prevent further damage by covering the crack/split and so helping to prevent snagging.

Thickened nails

– The application of a Wilde-Pedique overlay after the nail has been thinned will seal the surface of the nail and reduce the risk of fungus infiltrating the nail plate.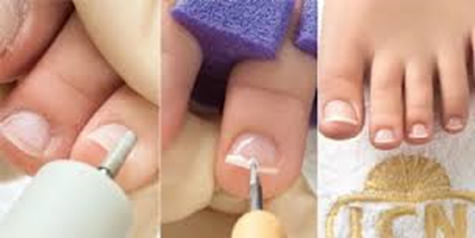 Price Guideline:
A FREE initial phone and photo consultation is given to discuss the suitability of treatment, costs and expected results for each individual patient.
A further appointment is then made date to perform the treatment. The reconstruction of one toenail may take up to 30 minutes. The prices shown here do not include the cost of any routine foot care treatment or nail painting.
Big toenail reconstruction – £48.00
Additional big toenail reconstruction or overlay – £28.00