Foot Health Check
We offer a comprehensive Foot Health Check prior to your first appointment, where you will be treated in an unhurried, thorough and professional way.
Following this initial consultation a treatment plan will be discussed and your first treatment performed.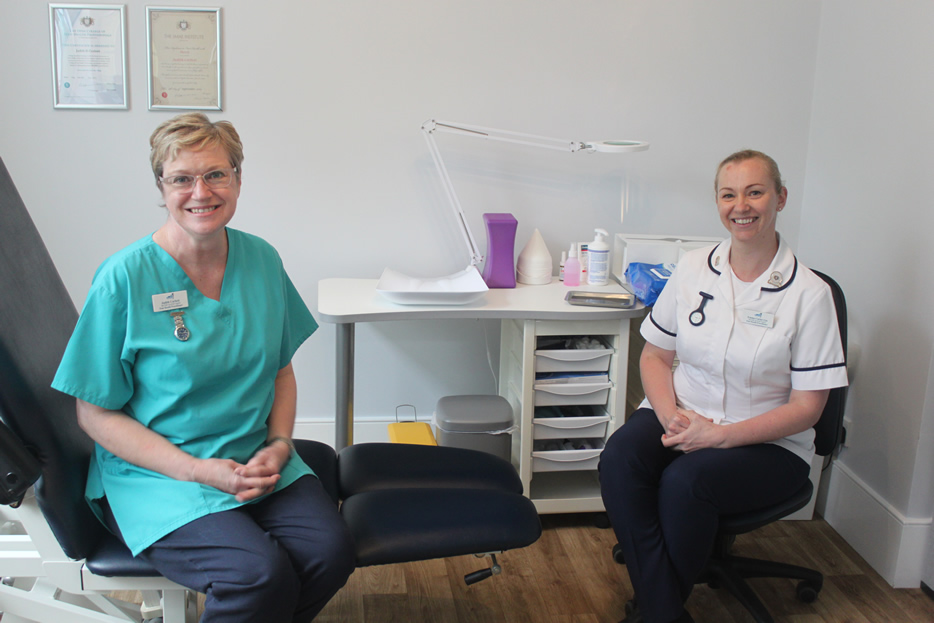 Welcome to the Chiltern Foot Clinic
If you need any advice please call Judith on 07875 294068
The Chiltern Foot Clinic offers a professional service dedicated to the care of your feet and is run by Judith Corbett who is an experienced Foot Health Practitioner. The Clinic was established in 2013 and after 8 years working in Holmer Green the Clinic has now moved to Great Missenden. The clinic is open Monday through to Friday.
Why seek help?
Foot problems are very common and can affect all ages. From corns, calluses and verrucae, to fungal nail and skin conditions, what often may appear as something small and insignificant, can pose great difficulties with daily activities such as walking and exercise. Health issues such as diabetes, arthritis and poor circulation may cause foot problems but with regular care complications can be reduced.
Judith has now been joined by Emma Carter-Liu who has over 20 years experience in the beauty therapy industry.
She also trained at the SMAE Institute to become a Foot Health Practitioner as she has a passion for feet and wanted to be able to help patients experiencing discomfort. In addition to routine footcare appointments Emma also offers our verrucae and under 16's services on Tuesdays and Fridays.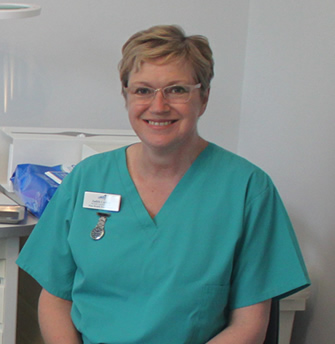 Judith Corbett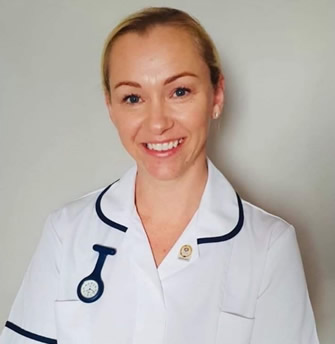 Emma Carter-Liu
Foot treatments and routine maintenance offered can include:
Foot Health Check and advice
Routine toe nail cutting and filing
Treatment of ingrown, curved and painful nails
Thickened and fungal nail management
Removal of painful corns
Verrucae Treatment and advice with Emma
Hard, dry skin and callus removal
Treatment of heel fissures (Cracked Heels)
Athletes foot infection treatment and advice
LCN Wilde-Pedique Silver Plus prosthetic toenail reconstruction
Dressing and padding if required
Routine assessment and foot care for high risk and diabetic patients
Advice on maintaining your foot care between appointments
Finger nail trimming
Professional toe nail painting using OPI lacquers is available as an additional service after a routine treatment
Patient safety, hygiene and confidentiality are paramount. Great emphasis is placed on clinical cleanliness and we abide strictly to the care guidelines set out by the British Association of Foot Health Professionals. Feet are cleansed with antiseptic before treatment, with aseptic work techniques used during treatment and all work surfaces are cleansed between patients. Instruments are sterilized in an autoclave and remain sterile in a vacuum sealed pouch until opened during treatment so there can be no risk of cross contamination or infection.
The Clinic is following strict Covid-19 safety guidelines:
Full PPE worn for the whole duration of the appointment
Mask and alcohol hand gel supplied
The Clinic has an advanced air purifier and filtration system to remove up to 99% of airborne contaminants with a an enhanced UV-C feature to eliminate airborne virus and bacteria.
Mobile perspex screen between patient and staff
Longer times between appointments to allow for room airing
Additional cleaning procedures in place
Patients screening and temperature checks
Vaccinated as frontline healthcare workers
Waiting room restricted to one patient
Contactless payment methods
Why use a Foot Health Practitioner?
Foot Health Practitioners (FHP's) are trained and qualified in both the theoretical and practical aspects of Foot Health to enable them to assess the condition of your feet, treat as appropriate and refer you if necessary. FHP's provide routine foot care and maintenance for your feet using the latest procedures and techniques to ensure that you receive the best possible treatment for your feet.
We have undergone specialist training and examinations at The SMAE Institute in Maidenhead. We are Members of the British Association of Foot Health Professionals (MAFHP) and Members of the College of Foot Health Professionals (MCFHP) and are bound by the Code of Ethics and Rules of the Association. We undertake continual professional development (CPD) to keep our skills and knowledge up to date.
To complement our training at the SMAE Institute;
Judith holds ITEC qualifications in Manicure and Pedicure, Wilde Pedique prosthetic toenail reconstruction, enabling her to offer additional services to the Foot Health Treatments.
Emma has City & Guilds beauty therapy training to enable her to also offer additional services and amazing foot massages. She also offers home visits on a private basis.
Both Judith and Emma can offer you the treat of a professional OPI nail paint following your Foot Health Appointment.